At Shakti Lodge, we're not just here to provide a service, but to provide a place of warmth and comfort, creating a community that respects and appreciates one another.
You will notice our attention to detail. Our rooms and communal areas are all equipped to assist not only with residents' physical needs, but also to support residents living with other conditions, such as dementia and sensory impairment.
I certainly would recommend Shakti Lodge to anyone if asked
Shakti Lodge is situated in the heart of Dartford, close to local shops, green areas and public transport links.
We can also offer transport to our residents in our wheelchair accessible vehicle should they wish to go out for the day or for an evening with friends or family. This provides both residents and their families the freedom to choose how, when and where they spend time together.
We aim to keep family life as uninterrupted as possible and offer every support to our residents to spend time with family and friends.
Residents and visitors are welcomed into our small community of residents and staff from the moment they walk through the door. Our 23 rooms are comfortable and tastefully decorated.
This is home from home.
It's important to us that our residents feel that they have their own space to reflect, relax, and sometimes just 'be.' Many of our residents bring their own furniture from home, along with ornaments and pictures to make their room their own.
There is a phone point in each room and well as a television point which many of our residents use to enjoy their favourite
programmes in the comfort of their own room. Wireless internet access is also provided for residents and their visitors.
Our communal areas provide the ideal space to meet family and friends over a cup of tea or coffee or to share a meal. Our residents also have access to a range of health and beauty treatments, including chiropody, manicures, pedicures and aromatherapy. Our visiting hairdresser can also provide residents with a new hairstyle or simply a trim.
We also have a spacious, accessible garden for residents to enjoy the changing seasons, indulge in a little gardening or sit out in the sunshine in the summer months.
The staff at Shakti Lodge are our greatest asset. Their can-do attitude, responsiveness and openness to residents' needs are what makes Shakti Lodge not just at place to live, but a home from home.
The staff treat the residents with the utmost tenderness and respect and obviously care a great deal.
Our experienced staff receive ongoing training and development to support them to deliver the highest standard of care to residents with a range of physical and mental health needs, including care for people living with dementia.
Communication is key in how we provide care and support – whether it's communicating with our residents themselves or with their families. Our duty is to provide the best possible care, tailored to the needs of the individual.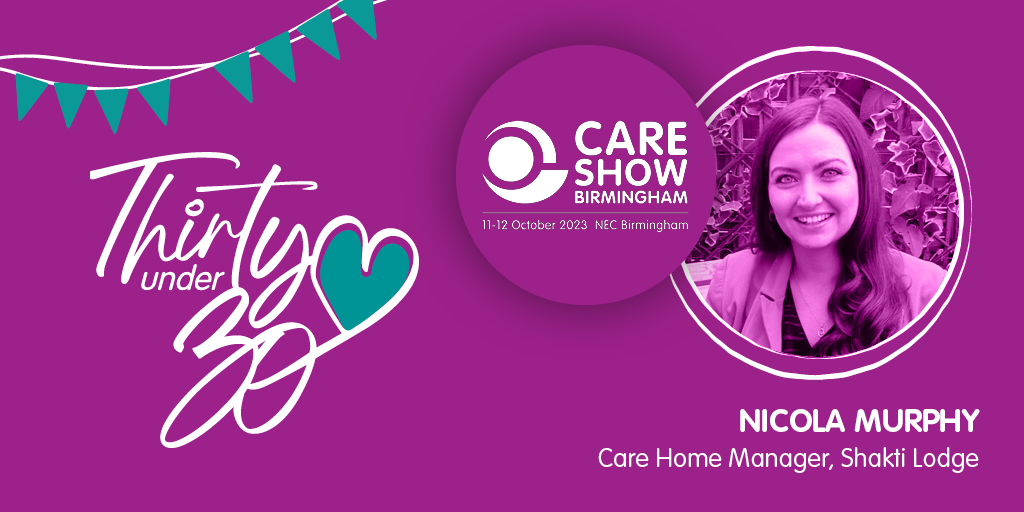 We encourage all our residents to participate in any or all activities they wish to take part in, to keep their minds and bodies as active as possible and to introduce a little fun into their daily routines.
Our activities programme is planned according to the interests of our residents. This could mean supporting them to continue with
an established hobby or helping resident to maintain contact with family and old friends. Our current activities programme
Includes gardening, gentle exercise and quizzes and includes trips our in our accessible vehicle.
Our flexible and open attitude doesn't just apply to our duty of care but extends much further to our dedication to residents enjoying their time at Shakti Lodge. We are therefore open to your own, or our residents' activity ideas – anything that will spread some smiles or laughter.
Our food is fresh and home cooked. We have a seasonal menu, and our cook can cater to any individual dietary needs. We encourage our residents to share their food preferences with us, so that can enjoy every meal at Shakti Lodge. It's important to us that resident receive as much choice as passible, as well as a wide variety of food options.
At Shakti Lodge we like to celebrate! We hold musical events, cheese and wine parties and serve cream teas in the garden. Special occasion celebrations shared with relatives, residents and staff are the perfect way to bring everyone together for an evening or day of fun.
Shakti Lodge
208/210/212 Princes Road,
Dartford
Kent
DA1 3HR